Unwind from your trip to a view of Miyajima before you, and feel your body relax as you sink into the white steam wafting from a hot spring.
Open-air baths
"Marumie-roten" rooftop open-air bath. Enjoy the panoramic scenery looking out over the sea and sky.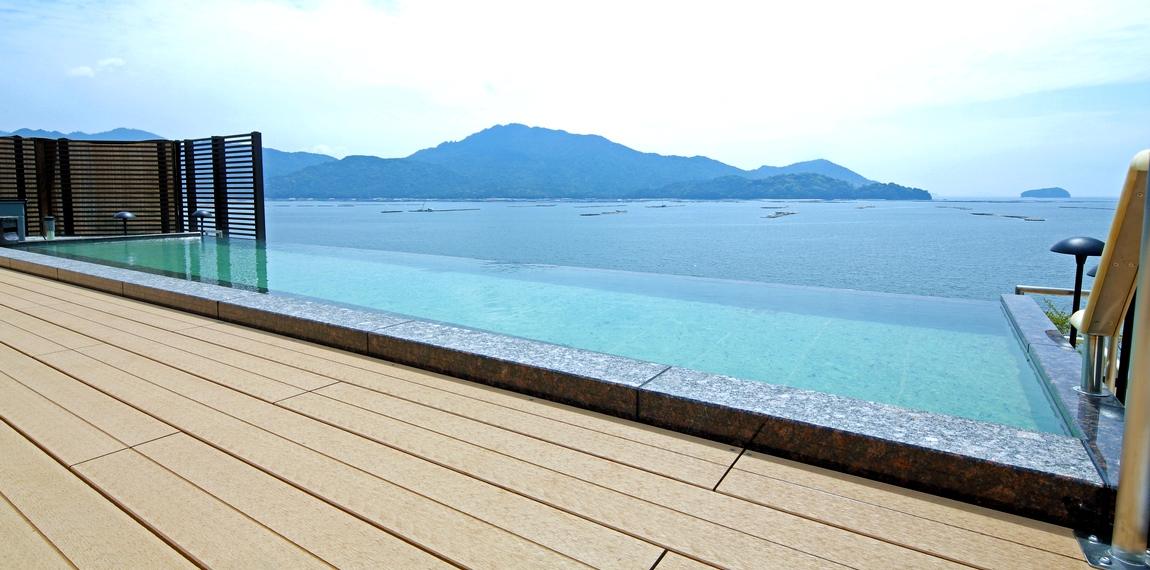 "Nozokimi-roten" stone open-air bath
Large communal baths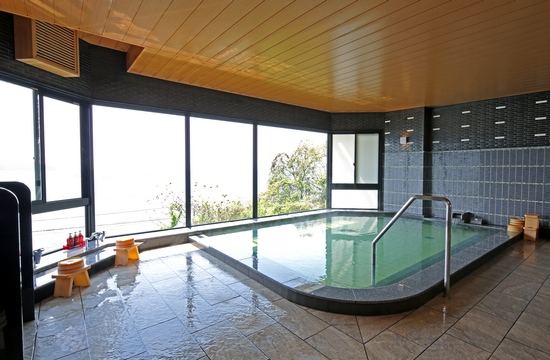 The large public bath (south-eastern side) facing Miyajima and the Onoseto Strait. The change room connects to the "Nozokimi-roten" bath.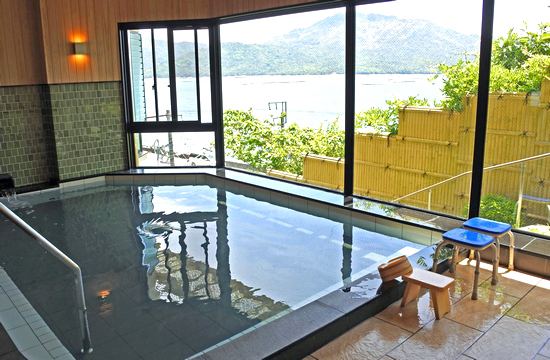 Looking at the ocean from the large communal bath (south-western side). The bath connects to the "Marumie-roten" open-air bath on the roof. The large communal bath and open-air bath change daily for men and women.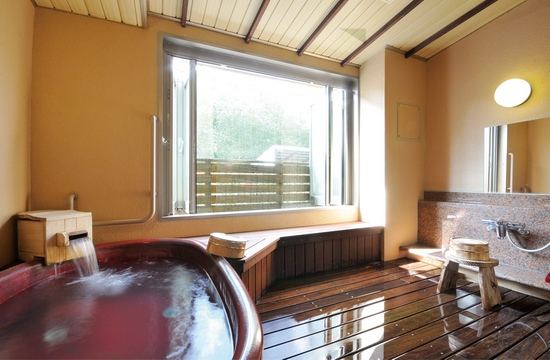 The bathtub in the private bath is custom-made Shigaraki ware. Enjoy your private bath time to the gentle aroma of hinoki cypress. 1,500 yen for 45 minutes (taxes not included).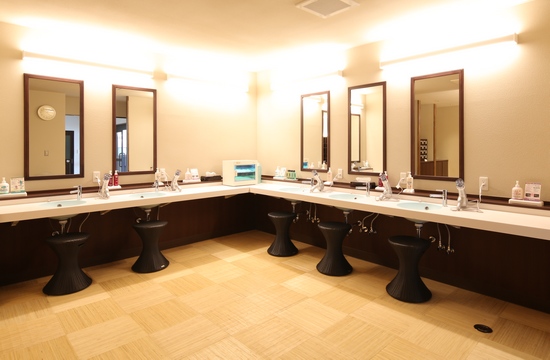 The change room has been newly renovated along with the large communal bath.
Miyahama Onsen spring quality, efficacy, and bathing hours
Bathing hours (for hotel guests)
Large communal bath & open-air bath: 6:00-9:00 & 13:00-24:00
Private bath: 16:00-22:00
Public bathing
Large communal bath & open-air bath: 13:00-20:0 (click here to check times)
Adults: ¥700, elementary/middle school students: ¥400, infants (3 years and older): ¥300
*The baths are available for use by the public.
*Baths may be closed for facilities inspections. Please check for closures in advance.
*Private baths are not available for public use.
Spring quality
Simple thermal, radioactive spring Spring temperature: 22.1°C
Weak alkaline ph8.1
Efficacy
Neuralgia, muscle pain, poor circulation, female ailments, skin diseases, bruises, stiff shoulders, and others
Free-flowing/circulating
Filtered circulation system that heats and regulates water to control the temperature.