A unique form of relaxation for each type of guestroom.
These are the guestrooms of the Miyahama Grand Hotel. Whether your style is Japanese, western, or a mix of the two, we offer three types of rooms in six layouts to match the number of guests and style of your stay.
Japanese room (8 tatami-mat room + veranda)
Standard Japanese style room. Room #301 is pictured in the photograph. Rooms 301-303, 102-105, 201-203, and 403 also have the same layout. The verandas may have tatami mats or wood flooring depending on the room. A popular standard Japanese style room with warmth. Relax in space that oozes Japanese spirit.
*Rooms without baths are also available.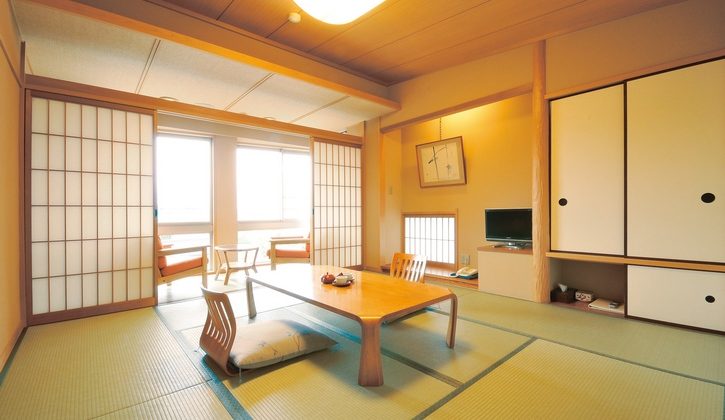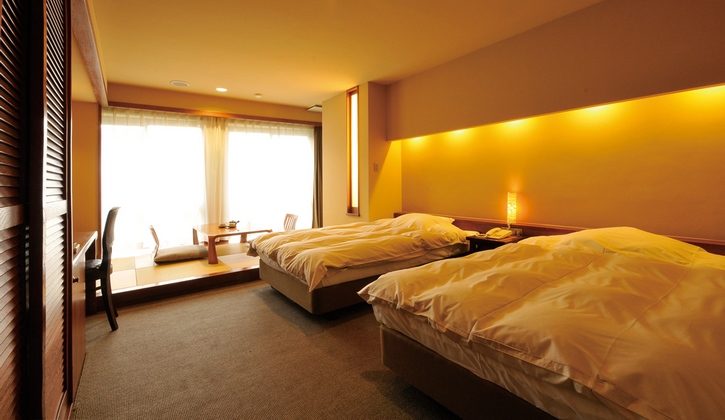 Western room (twin, sleeps 2)
Indirect lighting illuminates the spacious interior. Beds are semi-doubles. Relaxation comes in the form of tatami space in one room, while another features teak & bamboo tables and chairs. In the space near the window (veranda), Room 305 features a table and chair while Room 205 has tatami mats. The room is gently lit with indirect lighting.
Second floor front-facing Japanese room (10 tatami mats + veranda, sleeps 4)
A compact layout facing the sparkling Seto Inland Sea. Leisurely gaze at small boats as they navigate their way between waves. It is a simple 10-tatami mat Japanese room
*This is a room without a bath.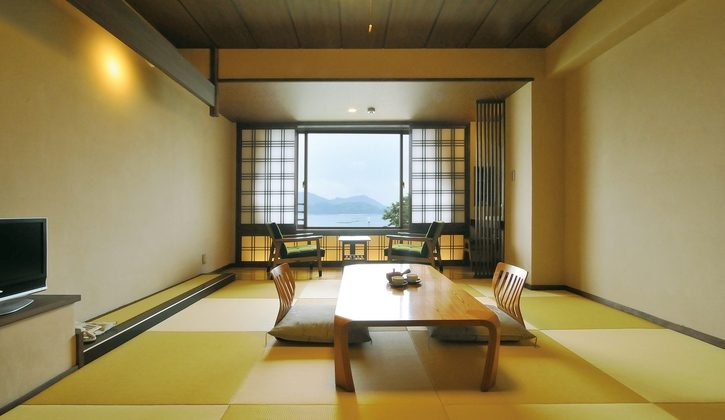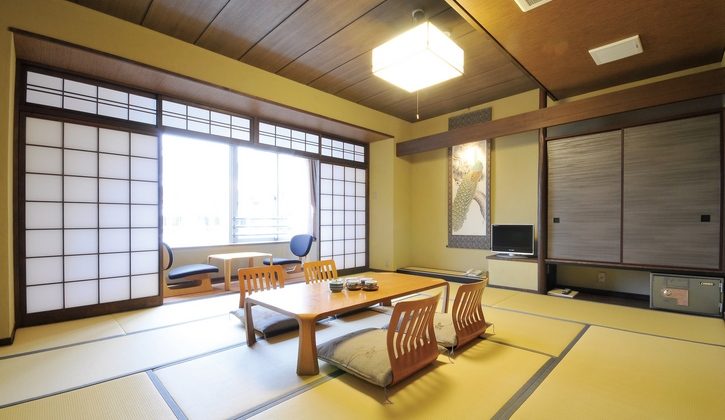 Second floor Japanese room (12 tatami mats + veranda, sleeps 6)
One corner of this peaceful Japanese-style room features a "hidden room" that tickles the imagination. A perfect room for groups or families. A relaxing 12-tatami mat Japanese-style room (Room 217 is shown in the photo). This room also has a small hidden room in one corner.
*This is a room without a bath.
Japanese/western room (8 tatami mats + veranda, sleeps 6)
Relax on tatami mats, and then roll into bed. A carefree way to enjoy two styles. A comfortable and spacious room perfect for families and groups.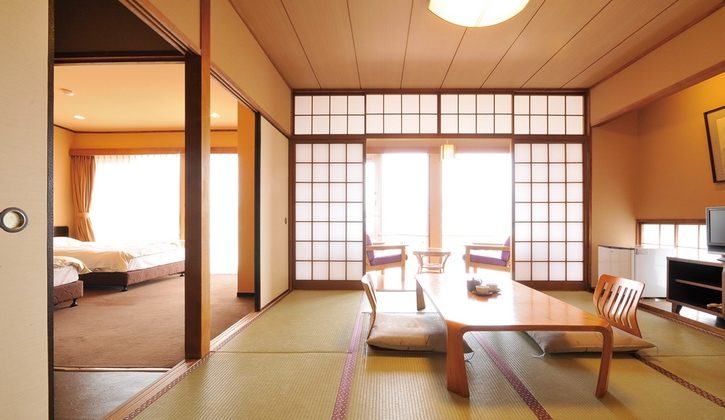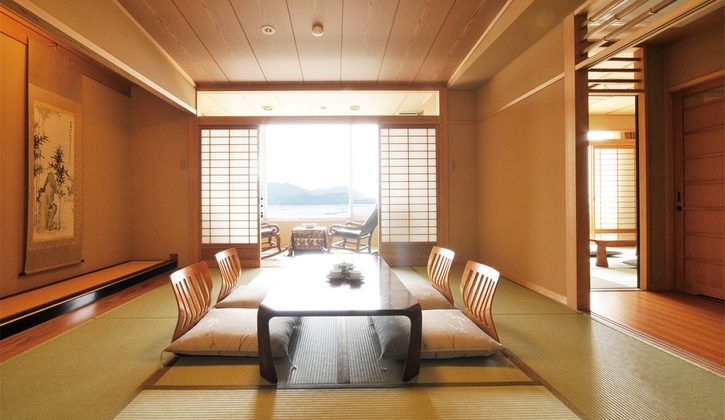 Japanese room with adjoining chamber (10 tatami mats + 6 tatami mats + veranda, sleeps 6)
A room featuring a 10-tatami mat and 6-tatami room plus a veranda. A spacious guestroom with two rooms that has the best view in the hotel (Room 308 shown in the photo). Perfect for trips to commemorate an occasion or a vacation for the family or with grandparents.
*Room 310 does not have a bath.