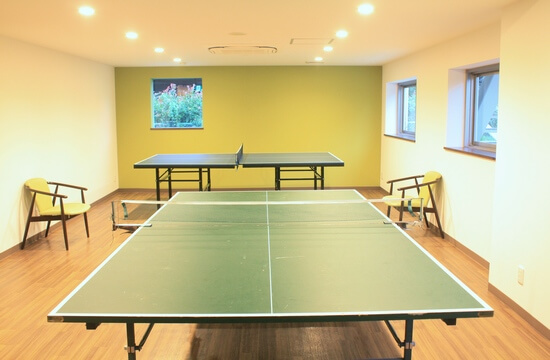 Hot spring ping pong
A stay at a hot spring is not complete without table tennis (ping pong!) There are two ping pong tables provided in the playroom for hotel guests to enjoy. The tables are free to use for 30 minutes. Please reserve a table as they are very popular. Contact the front desk for more information. After heating up over a few games of ping pong, don't forget to wash that sweat away with a soak in a hot spring.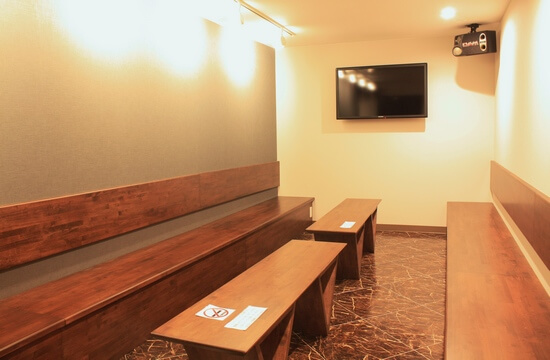 Karaoke room
Karaoke is one of those memory-makers of a trip. Enjoy belting out some tunes after dinner or even right after checking in. The room can hold up to 20 people. Reservations can be made hourly and can be enjoyed at a reasonable cost.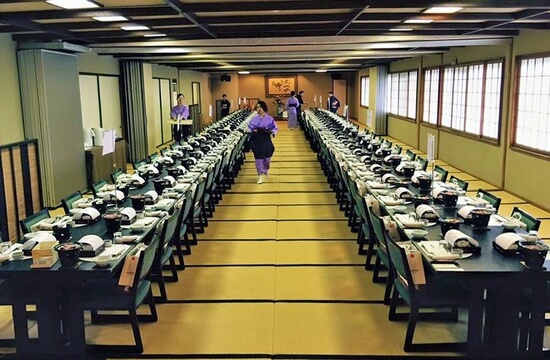 Banquet halls (large and small)
The large banquet hall can be divided into four sections to accommodate the space needed for the function. We can provide large and small banquet halls for your intended purpose and budget. Small banquet halls (rooms) can be prepared for celebrations with small groups. Enjoy your time here until your heart is content.

Gift shop
The souvenir shop next to the lobby has a selection of specialty gifts featuring local Hatsukaichi confectioneries as well as rare products that are hard to find elsewhere. The "ki no machi" wood craft work make for thoughtful souvenirs.