Kaiseki ryori
The taste of local delicacies is the real thrill of travel.
Enjoy kaiseki that changes every month featuring plenty of seasonal seafood delicacies from the Seto Inland Sea that includes oysters from Hiroshima and asari clams from Ohno.
Perfect for trip to commemorate an occasion or for large and small banquets. We can prepare meals tailored to your budget and the size of your party.
We also able to provide a children's dinner menu.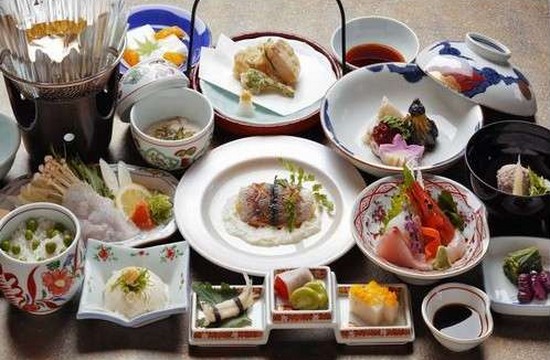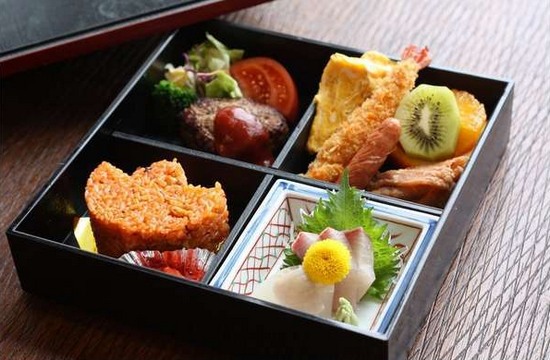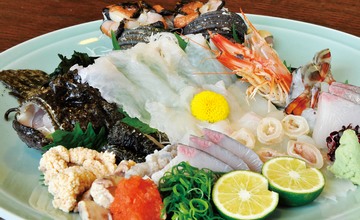 Fresh seafood
Funa-mori sushi (serves 10)…¥20,000 
Sugata-zukuri sashimi (serves 4-5)…¥15,000
Assorted sashimi (chef's selection)…¥3,000
Simmered fish (rockfish, flounder)…¥1,500
Deep-fried fish (rockfish, flounder)…¥1,500
Oyster dishes (November to March)
Grilled oysters (4-5 on the half shell)…¥1,200
Sake-steamed oysters (4-5 on the half shell)…¥1,200
Deep-friend oysters…¥1,000
Grilled oysters with butter…¥1,000
Kaki Komachi oysters (5 on the half shell)…¥3,000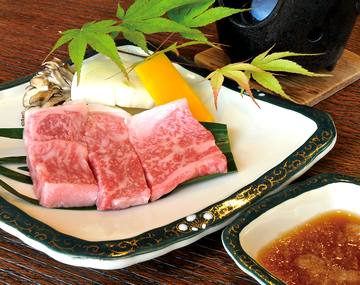 Fried food & meat
Assorted tempura…¥1,200
Vegetable tempura…¥1,000
Fried spring chicken…¥1,000
Fried small puffer fish…¥1,000
Grilled meat…¥1,800
Sirloin steak…¥3,200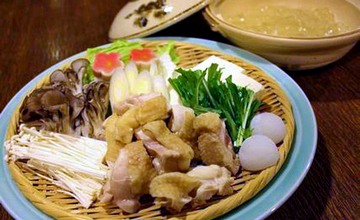 Other
Konowata salted sea cucumber entrails…¥600
Salted sea bream entrails…¥600
Omurice omelet…¥1,000
Rice ball (2 per person)…¥300 Other

*Please contact the front desk (#9) to order.
Orders are accepted until 7:30 pm.

*Kaki Komachi oysters are available year-round.
Please submit your order at least three days in advance.
*Reservations are required for funa-mori sushi, sugata-zukuri sashimi, and steak.
*A 10% service charge and consumption tax applies to all orders.
*Please note that not all items may be available due to supply levels. Your understanding is appreciated.